Rebecca has enjoyed her cure for Chronic Fatigue Syndrome for over 20 years now: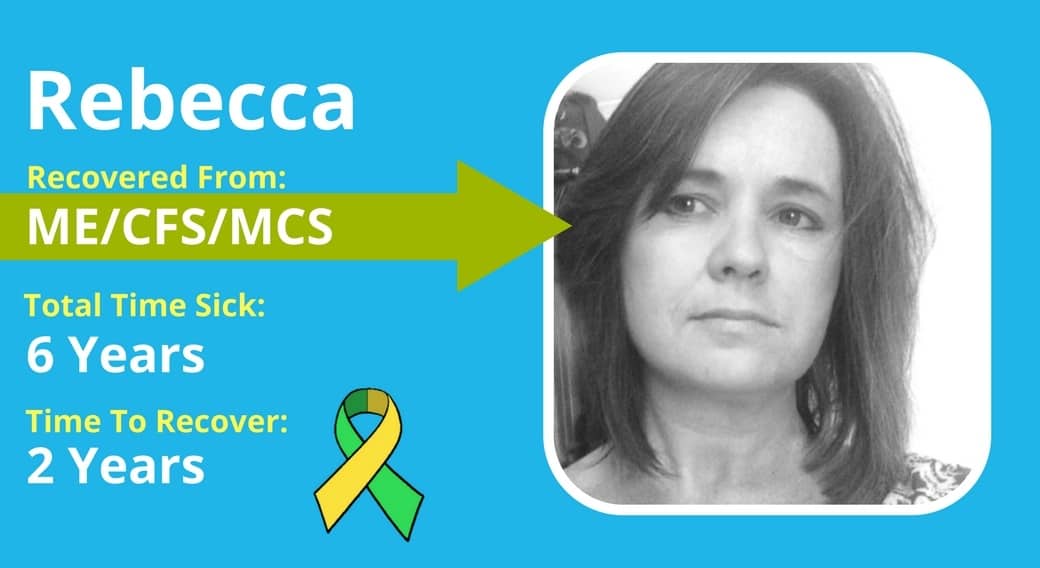 Rebecca was sick with Chronic Fatigue Syndrome (CFS) for six years, and searched high and low for a cure for her condition.   She went from being an athlete to not even being able to wash her own hair.
Having tried a large range of 'cures', she finally made her breakthrough from most unexpected strategies, things she might never have tried.  As she put it only like a fellow Aussie would; "I was off like a Bondi train" ?
I have previously shared why I am not a big fan of the word cure for Chronic Fatigue Syndrome (CFS), and people speak about words like remission from Chronic Fatigue Syndrome and of course I use recovery from Chronic Fatigue Syndrome.  But regardless of what words we use and whether you speak of a cure for CFS, the point is that being well for over 20 years can allow us all to gain a deeper sense of confidence that our regained health can last.
During her time with Chronic Fatigue Syndrome, Rebecca experienced recovery from swollen glands, exhaustion, train fog, and also recovered from sensitivities including chemicals and perfumes.  Whilst it took 3 years get a proper diagnosis back then, she tried to cure her CFS with many strategies including removing amalgams, a range of supplements, acupuncture, chiropractors, gluten-free diet – but nothing yelped.
Rebecca knows that we all have to find 'our cure for Chronic Fatigue Syndrome', and what works for one person won't necessarily cure another with CFS.  But her story is an amazing testament to recoveries from ME/CFS being able to last multiple decades.
Please leave a comment at the bottom of the page!
Here are some social media images for sharing: