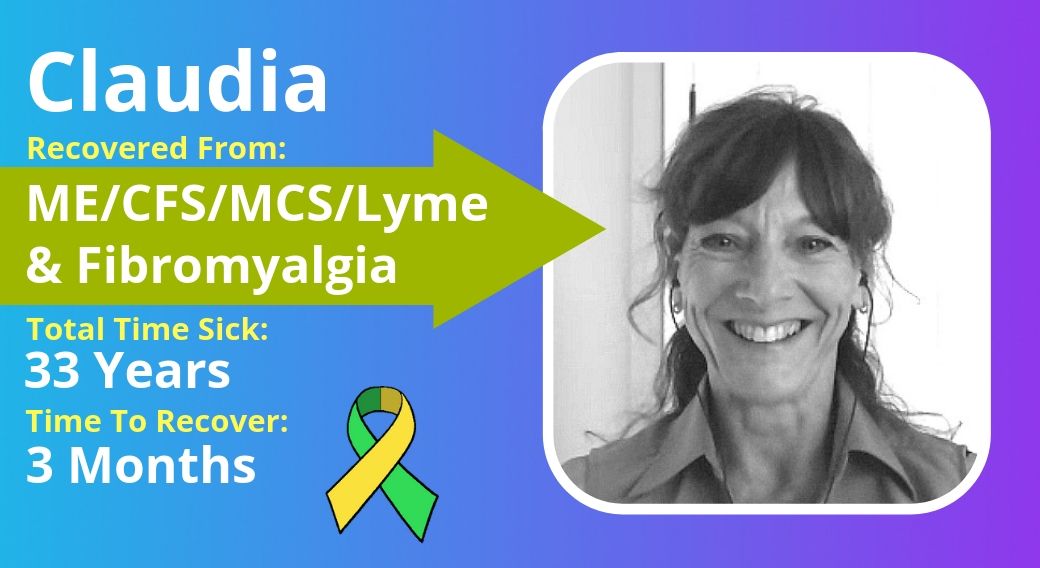 It's hard to get your head around suddenly feeling well when you have been severely ill for over three decades.  Claudia shares how a book review request suddenly opened a whole new world to her that led to her recovering her health.
Having already overcome Chronic Lyme, she was still sick with the symptoms of ME/CFS, Fibromyalgia and Multiple Chemical Sensitivities.  Then, the concept of 'recovery' crosses her desk, something she never heard of and shortly later, she enrolls in ANS REWIRE and goes on a journey that leads to a fast recovery leaving her feeling a little disorientated.
Claudia has a lot of insights on the recovery process, so listen carefully to this wonderful interview.  For anyone in the ANS REWIRE program, look out for the additional 'Insights Interview' portion inside the program!
If you are interested, you can also watch her ANS REWIRE testimonial here:
Please leave a comment at the bottom of the page!
Here are some social media images for sharing: