About Me
Hello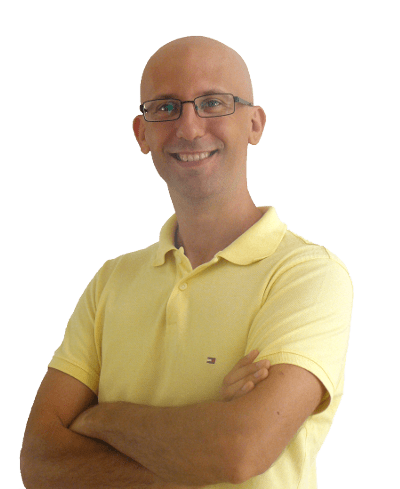 My name is Dan Neuffer, and I am the author of CFS Unravelled and Discover Hope and the online recovery program for ME/CFS/Fibromyalgia called ANS REWIRE. My mission is to help people suffering from Chronic Fatigue Syndrome (CFS, also known as M.E.) and Fibromyalgia (FMS) to reduce their symptoms and recover from this illness.
There is no magic bullet to recover from ME/CFS/FMS, but recovery is definitely possible. The key is understanding the pathogenesis of the illnessso that you can tailor your plan for recovery. Once you understand how this illness works, all the treatments and "Magic Cures" out there will then make sense to you. A deeper understanding allows you to realise why there are so many treatments and why they help some people recover from Fibromyalgia and Chronic Fatigue Syndrome whilst others only have little success.
My main message to you is that it is not about what I did in order to recover from ME/CFS/FMS, but rather more what I learned before, during and after my recovery. I make this point because I personally always felt very frustrated by other people who recovered and then said "I did this to recover from ME/CFS/FMS and so you can do the same to recover". Whilst this logic is sound to an extent, it never worked out for me and I believe that most of us have this experience. Such an approach only works if the person recovered by treating ME/CFS/FMS directly and comprehensively. But most ME/CFS/FMS recovery stories are a result of a hit and miss approach rather than a logical treatment of the underlying cause.
Who am I and how did I get here?
My story with ME/CFS/FMS is pretty typical. I had all the classic symptoms and actually suffered for years with the symptoms before even being diagnosed with with the illness. I saw dozens of doctors and alternative health care practitioner without any progress but certainly was given many promises and much false hope. Eventually, after some years I gave up and resigned myself to just living with ME/CFS/FMS as best as I could. However, eventually my symptoms got even worse (I think that perhaps there is no such thing as rock bottom, perhaps it can always get worse).
But things can also get better.
When I reached my low point, I dedicated myself to understanding the cause of Chronic Fatigue Syndrome and Fibromyalgia. I figured that nobody knew (that was incorrect) and hence instead of looking for someone who knew I decided to work it myself.
I have a science background (I graduated valedictorian in my Physics degree and worked a few years in the industry before switching to a technical capacity in the financial services industry). But when I started I had very little knowledge or training in physiology or biochemistry, so the task was a little daunting. I spent whatever time I had available during my well times researching at various University and other medical libraries and eventually formed a hypothesis for the pathogenesis of Fibromyalgia and Chronic Fatigue Syndrome.
Incidentally, I used this information to recover from ME/CFS/FMS after 6 years of illness. If you want, you can read all about my recovery story.  But it was my meeting of other ME/CFS/FMS sufferers that spurred me on to share my knowledge and write CFS Unravelled.
CFS Unravelled is not written from the point of view of my recovery, but more from the point of view of understanding the cause of ME/CFS/Fibromyalgia.  I believe that that a deeper understanding is the best first step in your recovery to allow you to tailor a recovery action plan.
They say knowledge is power, and hence I aim to share my knowledge with you. But it's not just about knowledge, it's also about applying that knowledge. And my hope is that once you have read my book, your will realise that you should draw on the help of a number of professionals rather than just feeling disillusioned with the health care community and trying it all on your own.
By email:
The best way to contact us is by email using the form above or by email at help@cfsunravelled.com.
By phone:
Our phone number is +61 7 5563 2506
PLEASE NOTE:  Given global time differences and the fact that Dan is usually in consultation, contact via email using the above form is usually the fastest way to get a response.
Hours of operation:
Mon-Fri:  9am  – 5pm Australian EST
By mail:
Dan Neuffer
PO Box 5424
GCMC, QLD 9726
Australia