Rapid onset CFS/Fibromyalgia sufferer makes full recovery and shares her shocking journey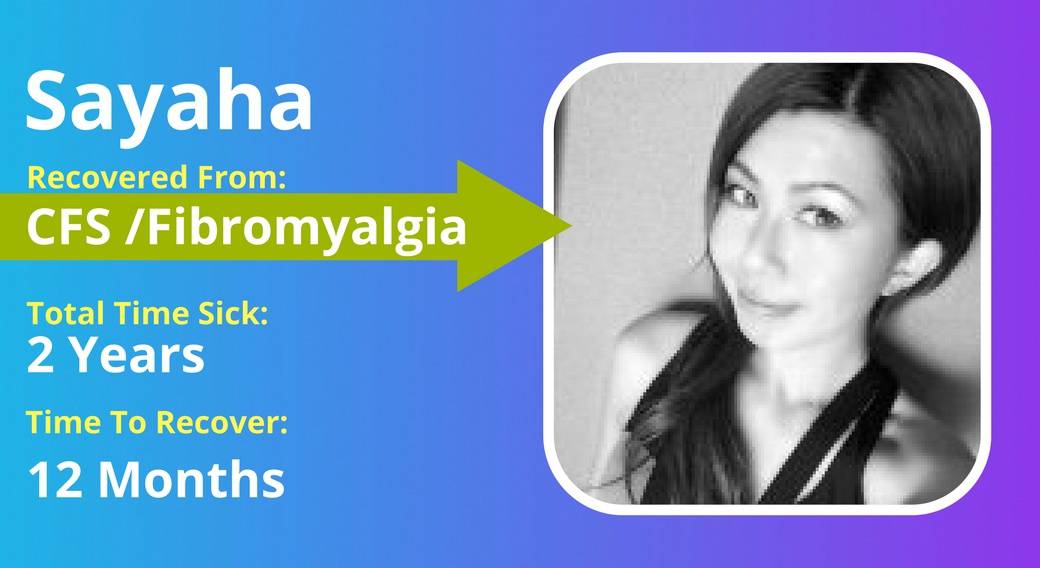 Some people become bedbound with ME/CFS or Fibromyalgia during periods of their illness.  But imagine the shock of becoming bedbound with MECFS/Fibromyalgia, OVERNIGHT!
That was Sayaha's shocking experience with rapid onset CFS which was followed with Fibromyalgia very soon after that.  She had to be flown halfway across the world to Japan 8 weeks later and ended up being hospitalised for tests.
Whilst sudden onset or rapid is not rare at all, Sayaha's story certainly demonstrates the severe and frightening impact that ME/CFS/Fibromyalgia can have on patients. The sudden prospect of losing your life-long passion as well as ambitions and dreams. You don't have to be an athlete to get that, we all experience it.
At the 16 minute mark, the conversation shifts towards recovery. It was a bumby journey for Sayaha like it is for most recoverers, but here is a great example of why listening to these interviews is so valuable. Because the insights are not in (I did this or that), they are always in the subtle shifts and changes in strategy that you will glimpse if you listen carefully. Sayaha summarised this well when I asked her towards the end about advice for others and how they can go from bedbound with MECFS/Fibromyalgia to being healthy again : "I wish I could give the direct answer, but I can't – but there are lots of clues in what I did to recover".
Sayaha's recovery from being bedbound with MECFS and Fibromyalgia includes all the classic strategies we so often speak about, although like is so often the case, Sayaha mostly worked these out herself. She is passionate about sharing her insights and wisdom and I hope you all enjoy her story.
Please leave a comment at the bottom of the page!
Here are some social media images for sharing: