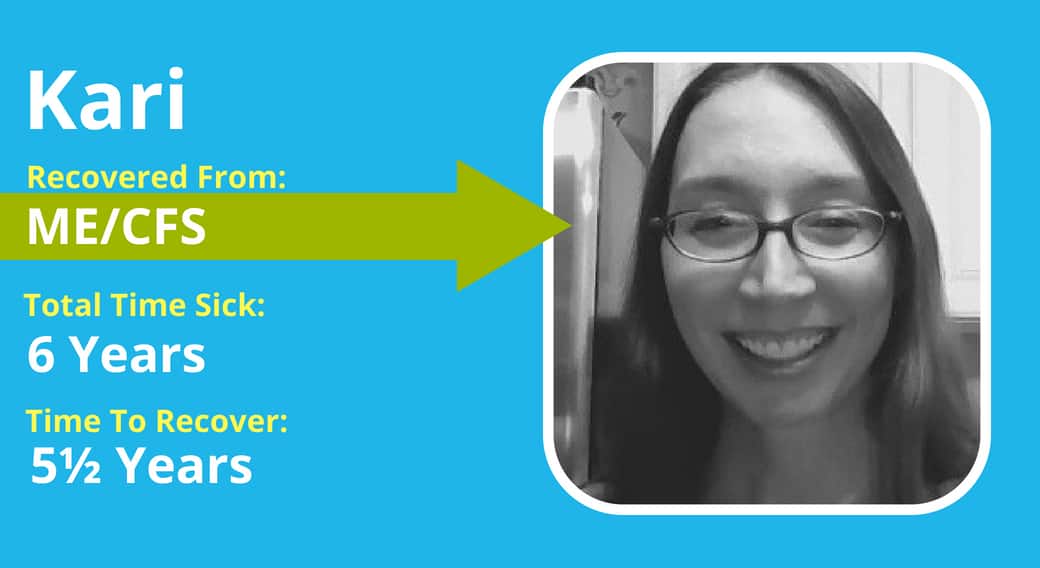 If you are like many of us, we often wonder if Chronic Fatigue Syndrome (ME/CFS) can go away by itself?
Most of us hope that's the case and certainly, some people report these 'spontaneous' recoveries.
Kari certainly had some treatments that helped with some of her symptoms, but her CFS still remained.  Eventually, she had to get off her medications and when she was symptom free without any definitive plan of action to get her there, she felt that her CFS went away by itself.
She talks about the support from family and doctors and what role this played, as well as her sudden onset and how it impacted her life.  For years she was scared about relapse with CFS, but after a decade of wellness she no longer thinks about Chronic Fatigue Syndrome.
I would love to know what you think and wonder if some of the people in the ANS REWIRE program pick up the subtelties that led to Kari's recovery from CFS?  So when you comment, feel free to let me know if you are in the program or not.