Abigail tells how she managed to reverse long-term Fibromyalgia and ME/CFS after 20+ years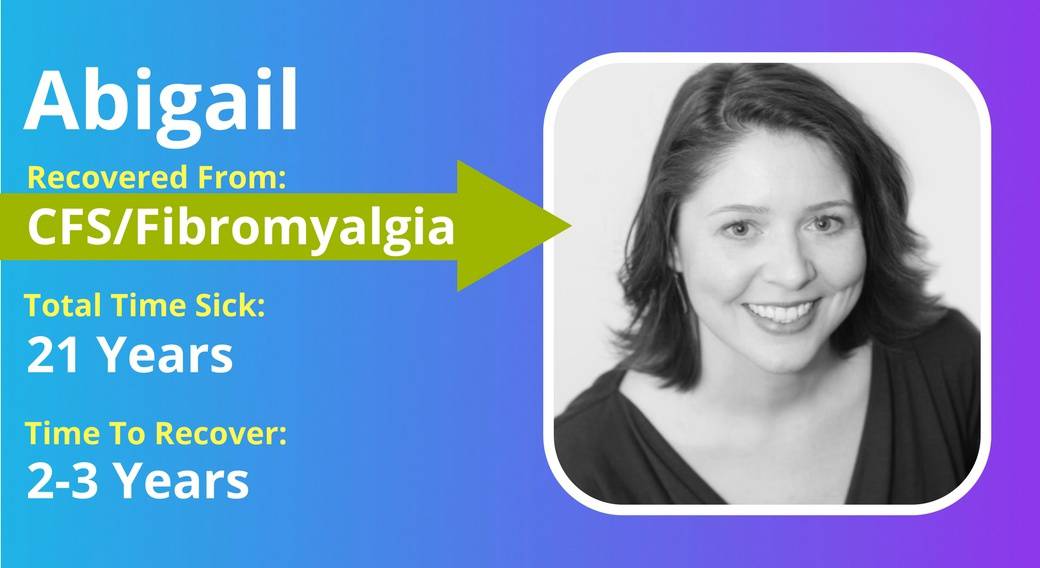 Even after a few years, we wonder how we can reverse long-term fibromyalgia or ME/CFS. That's why I am excited to be able to bring my first audio interview of someone that managed to recover from long-term Fibromyalgia and Chronic Fatigue Syndrome, and what an amazing and inspirational story it is.
Abigail shares not just what she did to recover and how she did it and the emotional rollercoaster of it all.
Even though I am already recovered for many years myself, I found her to be very inspirational as Abigail had been ill ALL of her adult life and suffered from this illness for over 20 years before she recovered.
Despite living a full life now and working full-time, she sees herself as partially recovered (85%), but I can't help but wonder how difficult it must be to truly measure her degree of recovery given that she has not had a frame of reference for the normal ups and downs of the average 'healthy' adult.
I have my own views, as does Abigail, but regardless of what you think in terms of whether she is fully or partially recovered, I hope you will all see the value in her amazing story of recovery to get her health back and to get her life back.
I feel Abigail is a great inspiration and brave to share her story.
Please leave a comment at the bottom of the page!
Here are some social media images for sharing: