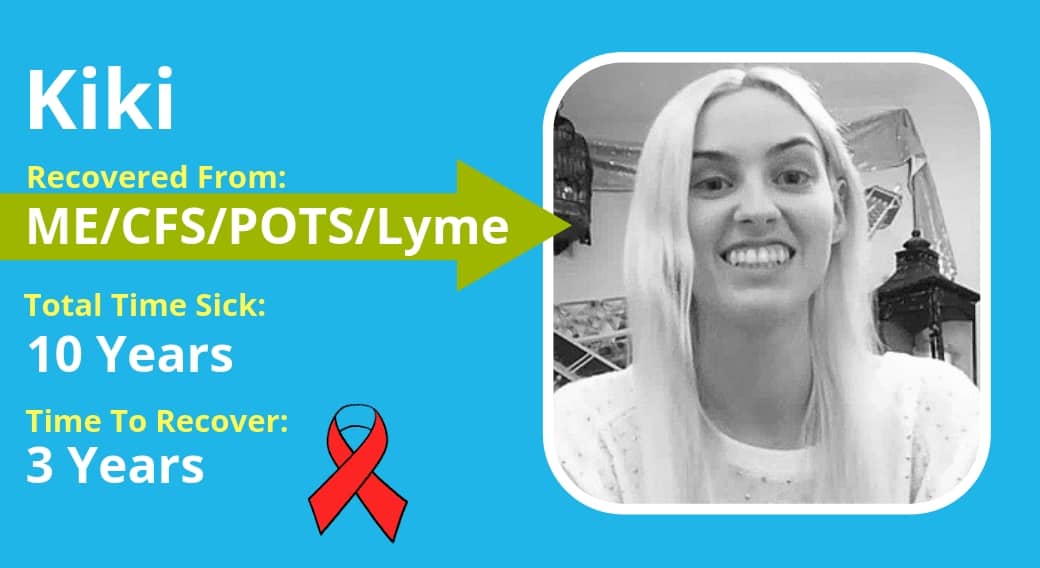 If you are sick a long time, chances are you searched for your cure for POTS, ME/CFS or chronic Lyme disease. But when nothing works, it's easy to give up.
Kiki (@chronicallyhealed) somehow never lost hope that she would find a way to overcome POTS and ME/CFS.  She tried many so-called cures for POTS but nothing worked.
She tells how she finally tried something that made a difference – only 10% difference, but an improvement on her POTS symptoms nonetheless.
From there, she kept building her recovery, making progress little by little until she realised she was fully cured from POTS and ME/CFS.  Her experience with chronic Lyme disease is particularly interesting for anyone that has been diagnosed with that.
To receive Kiki's chronic illness inspiration daily, follow her on instagram or check out her website.
Please leave a comment at the bottom of the page!
Here are some social media images for sharing: