Looking for Help for Fibromyalgia - Sue Ingebretson's Fibromyalgia Recovery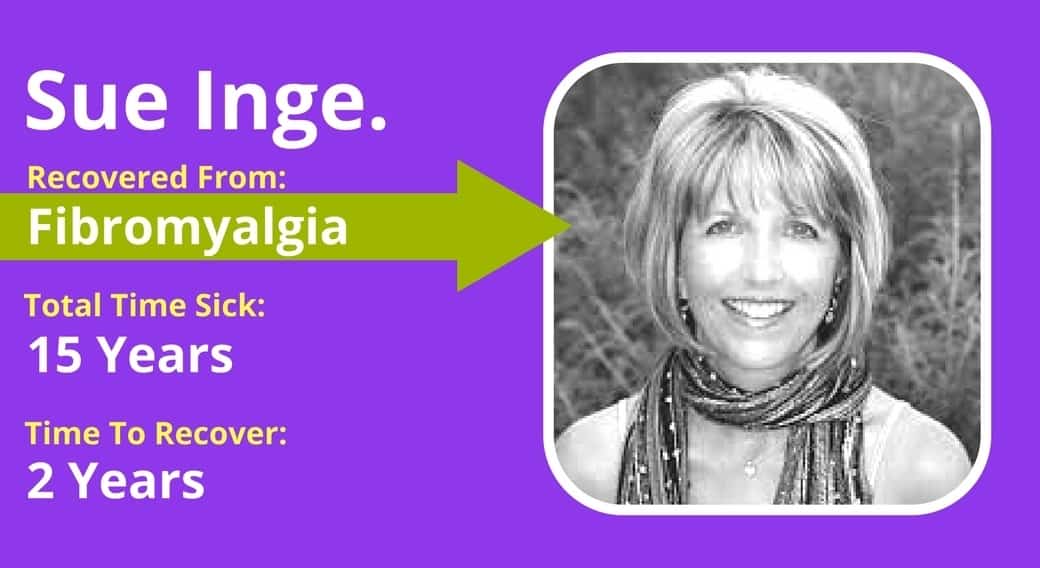 "The clouds parted, the sun shone ….."
After years of looking for Help For Fibromyalgia, a shocking realisation started her Fibromyaliga Recovery:
How rude of me!
Sue tells me about the moment Sue's world came tumbling down, her breaking point, and I started to laugh.
Perhaps only someone who has experienced ME/CFS/Fibromyalgia can understand the crazy moments we experience with this illness and health care providers when we look for help for fibromyalgia.
In this interview Sue Ingebretson shares how she worked out she had Fibromyalgia and how she recovered after 15 years of illness.
"I always thought somebody else would create the solution for me!"
Here are some interesting parts to look out for:
Sue's journey of looking for help for fibromyalgia;
the systematic approach to Sue's symptom investigation;
how Sue came to feel empowered;
the questions that Sue asked herself to move forward;
Key attitudes that helped Sue make her Fibromyaliga breakthrough;
Sue's progression of strategies.
To find out more about Sue's Journey, her books and her offer to others for help for Fibromyalgia see here:
https://rebuildingwellness.com/
Sue writes extensively about the benefits of a fibromyalgia coach and is an avid blogger with many fibromyalgia articles.
Please leave a comment at the bottom of the page!
Here are some social media images for sharing: