Lynn shares her thoughts on how to overcome Fibromyalgia and get your life back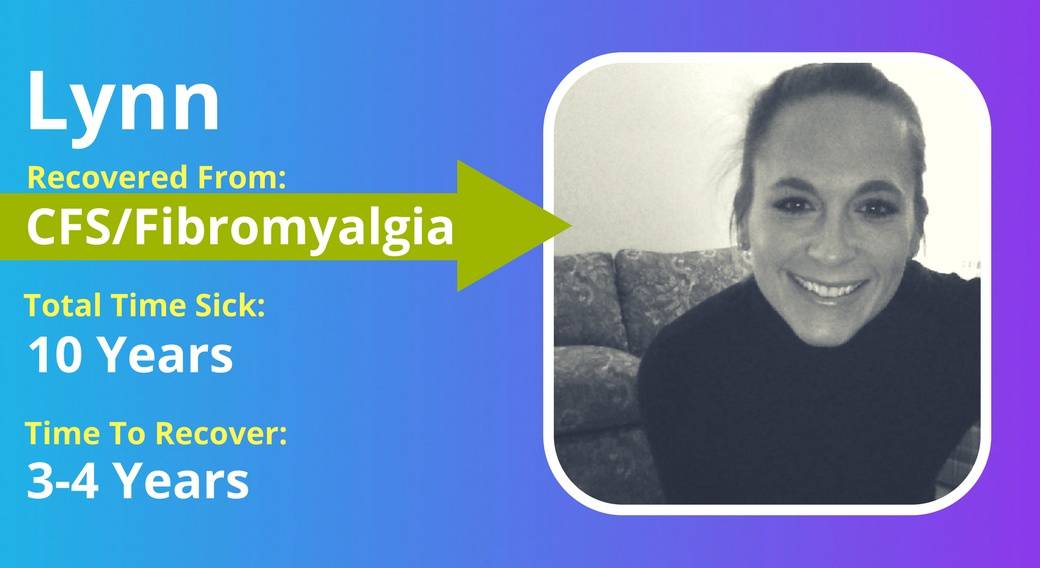 Having recovered from CFS/ME & Fibromyalgia some years ago, it might sound strange to hear that I was inspired by this interview, but that is exactly what happened.
If you listen carefully, you will hear some critical distinctions in Lynn's story of recovery that will be useful to anyone still afflicted with Fibromyalgia or Chronic Fatigue Syndrome.
In this interview, Lynn openly shares her darkest moments and shares what she believes it takes to recover.
What makes this Fibromyalgia Recovery story even more exciting is that when Lynn started her journey, she had no concept of why she was ill or what she needed to do, but her instinct and determination allowed her to recover anyway.
Regarding Lynn's thoughts on;
How to Overcome Fibromyalgia
Here are some interesting highlights to look out for:
How did Lynn turn around from hitting rock bottom?
What does she think is the key to recovery?
What is her Mantra that was powerful enough to give her the resources to dig her way out of Fibromyalgia?
What is the most amazing power that Lynn recommends everyone should tap into?
What did she do 3-5 hours a day to help her recover?
What did her doctor who prescribed morphine for 4 years to her say when she went to him fully recovered looking so fit and healthy she was barely recognisable?
How did Lynn come to turn around her ability to deal with pain?
NOTE:  Lynn's thoughts on exercise obviously may not apply to you if fatigue is your predominant symptom as opposed to pain.
Please leave a comment at the bottom of the page!
Here are some social media images for sharing: