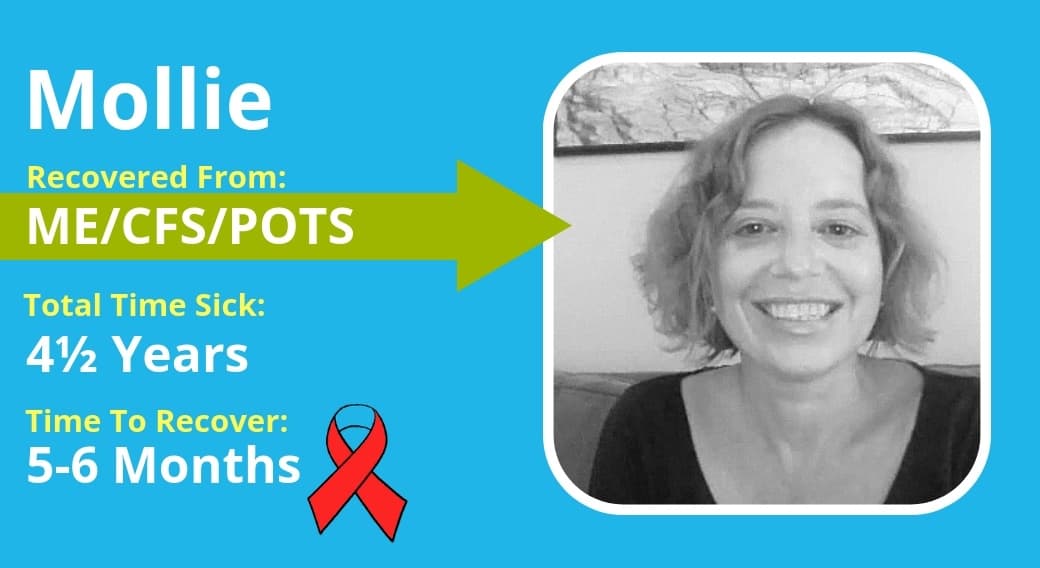 Mollie's illness started with dyspnea and then tachycardia with chest pains and dizzinesss upon rising, but despite her symptoms she struggled to get diagnosed with Postural Orthostatic Tachycardia Syndrome (POTS) because on the occassion she visited the specialist, the symptoms abated.
Frustrated with a lack of answers, she tells about the various treatments she tried for things like Lyme disease and her eventual diagnosis of ME/CFS and the ever growing list of symptoms that just wouldn't go away.
Despite many years of trying treatments, she wasn't getting better and started to struggle mentally with the burden of the illness.  After 4 years of illness, she came across the ANS REWIRE recovery program and once she enrolled, was surprised at the rapid progress she made.
She shares her mixed feeling about enrolling, her thoughts about different treatments she had tried previously including Graded Exercise Therapy and why the smallest adjustments in the strategies that made all the difference.
As a mum with ME/CFS, the stakes are high and the emotions around the illness become complex and Mollie shares how she juggled this.  This interview took place 1 year after her recovery and is published 12 months after that. Mollie continues to enjoy excellent health and shares her advice and experience in this wonderful interview.
Please leave a comment at the bottom of the page!
Here are some social media images for sharing: