Rachel's finally experiences a robust Fibromyalgia recovery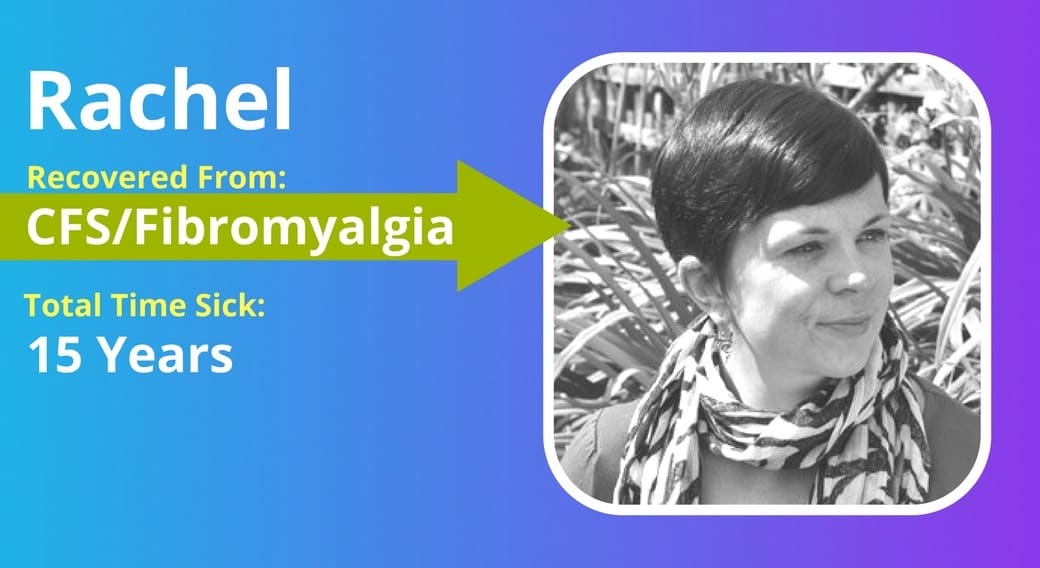 Rachel's Fibromyalgia started at age 18 and it was only a visit down to Australia that allowed her to experience a fibromyalgia recovery without any defined strategy or plan. But it was short lived and she got ill again. But after 15 years of illness, she finally found a way to create a robust fibromyalgia recovery that she has enjoyed for over 6 years now, allowing her to exercise virtually every day and work full-time again!
Listen Carefully to the distinctions that shifted Rachel's fibromyalgia allowing her to become symptom-free and enjoy a full life again.
Please leave a comment at the bottom of the page!
Here are some social media images for sharing: