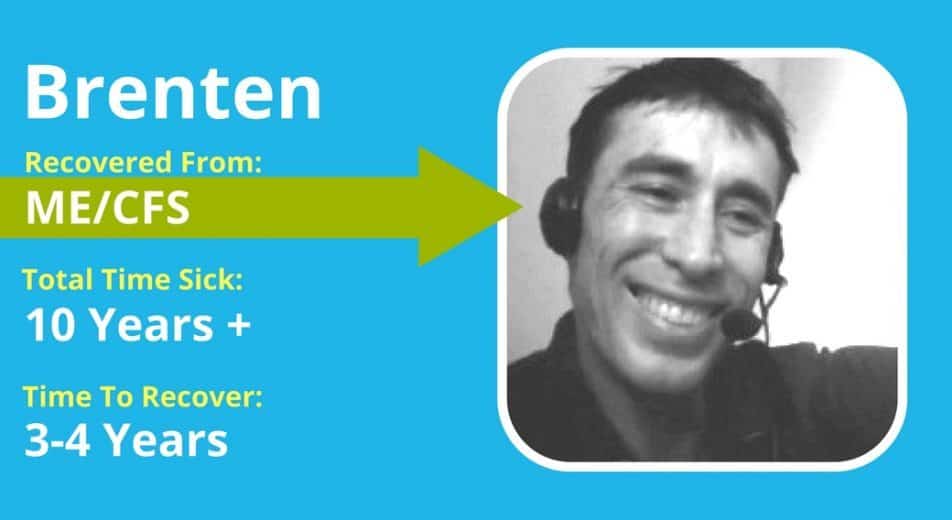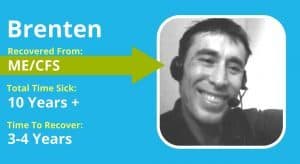 Many people wonder if recovery is possible for people that are sick long-term with ME/CFS. Brenten's story is a wonderful example of what's possible and we were lucky enough to capture parts of his journey on film.
When Brenten watches the footage from a few years earlier when he experienced the powerful shift transforming his recovery efforts after reading CFS Unravelled, he gets quite emotional, and frankly so do I.
Having coached Brenten during his recovery and walked side by side with him, through what was probably one of the roughest recovery journeys for someone recovering from long-term Chronic Fatigue Syndrome (Myalgic Encephalomyelitis) I've seen, makes this story especially close to my heart.
When Brenten goes to watch the old footage of himself, feel free to pause and watch the video below sharing his experience of reading the book.
Watch this video when Brenten and I pause our recording in the above video!
Please leave a comment at the bottom of the page!
Here are some social media images for sharing: