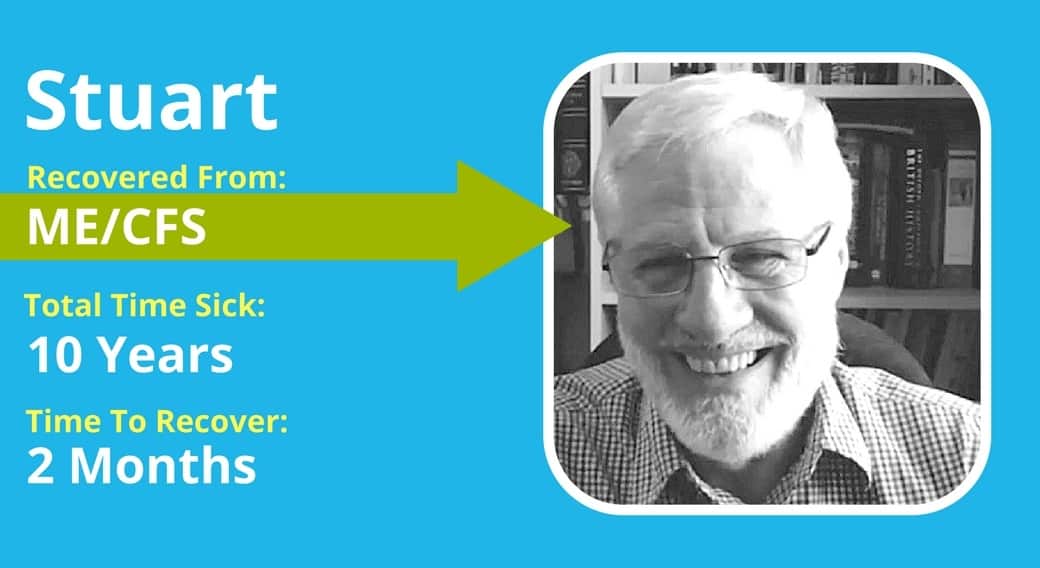 Most of us have tried pacing in some form or another when we experience ME/CFS, Fibromyalgia or POTS.  Either we are told about this idea, or we simply discover it ourselves when too much activity leads to crashes or flare-ups.
Stuart tells how one organisation helped him learn about pacing for ME/CFS and how it was the main strategy that helped him.  In fact, it worked so well for him that he started to think he was recovered. However, as soon as he exerted himself like a normal person, he got sick again.
Dejected but not discouraged he tried again, and the same thing happened again – in total 3 times in 10 years.  Then his work days changed and with that, so did his health and he recovered dramatically in "6-8 weeks".  
Listen to the distinctions in his recovery efforts, the distinctions in how he engaged in the pacing strategy and what life has been like since he has recovered. in this wonderful interview.
Please leave a comment at the bottom of the page!
Here are some social media images for sharing: