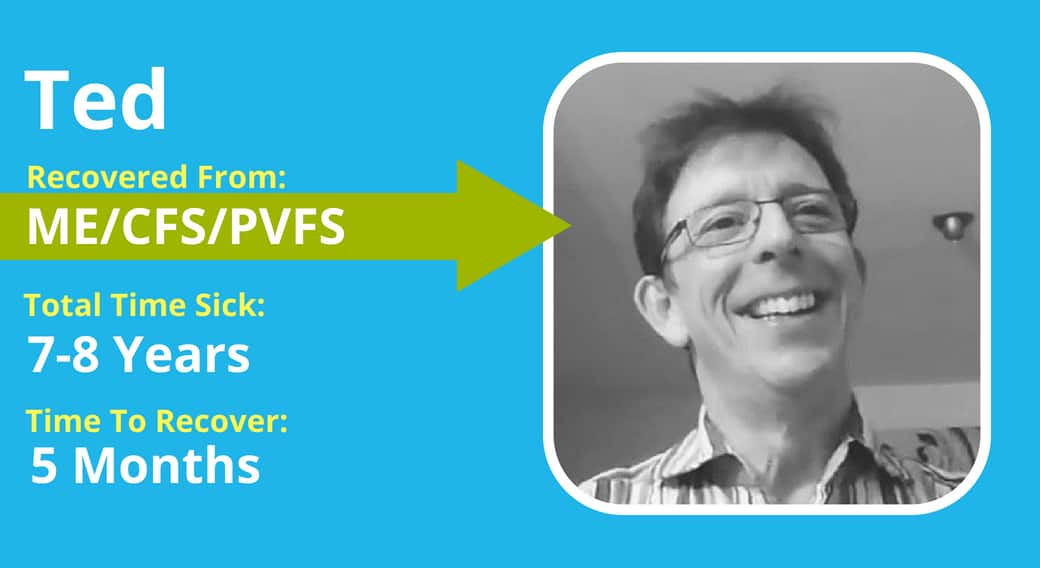 When you have been ill with Post-viral Fatigue Syndrome and Myalgic Encephalomyelitis/Chronic Fatigue Syndrome for many years, you are bound to end up trying lots of physical treatments and perhaps even a mind/body approach for recovery.
Ted was no different but found that whilst things had helped, he was never able to maintain any recovery and his last relapse was so bad that he finally thought: "I am not going to recover from CFS".
So he sends an email asking for an opinion and the response reduces him and his wife to tears as it reignited a spark of hope.  Ted went on to enrol in the ANS REWIRE recovery program and made a full recovery after 7-8 years of ME/CFS/PVFS.
He shares how he had tried mindfulness, pacing, mind/body approaches and functional medicine without any real success and why he decided to try yet another program for CFS recovery, even though the contents seemed similar to what had not worked for him in the past.
His ME/CFS recovery journey didn't just give him his life back, but profoundly changed his experience of life "I didn't just come out of it recovered, but a better person…I never ever let a day go by where I'm not grateful for my health …it's an ability to really enjoy my life fully again"
Here is his recovery interview where he shares his message of hope.
Please leave a comment at the bottom of the page!
Here are some social media images for sharing: