Katina Makris' Chronic Lyme Disease & Fibromyalgia Syndrome Recovery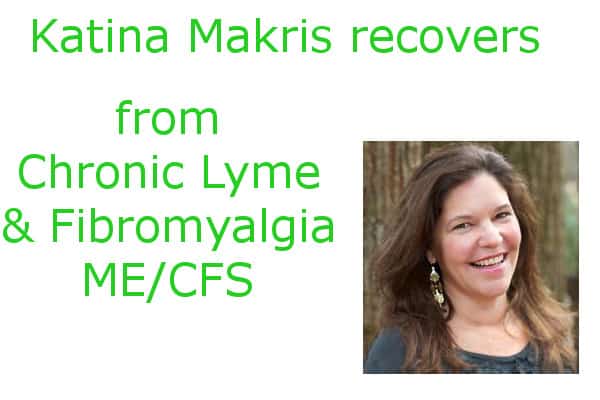 Katina Makris' Chronic Lyme Disease & Fibromyalgia Syndrome Recovery
For Recovery Story Disclaimer, please see the main page here!
Katina Makris' Chronic Lyme Disease & Fibromyalgia Recovery Story – 5 years getting worse and worse & 5 more years to make a full recovery
Katina Makris wanted to help others learn from her experience so that they could recover faster using what she learned from her own Chronic Lyme and Fibromyalgia Syndrome recovery.  In this interview she talks about how the illness led to her life falling apart and how she hit rock bottom only to turn it all around.
Katina's story is a testiment to the human spirit and the power of having a positive mentor.  Listen carefully to the realisations Katina made about how to recover from Chronic Lyme Disease and Fibromyalgia Syndrome.
Katina Makris has published her book Out Of The Woods and has a website to help other people with Chronic Lyme Disease and Fibromyalgia here:  http://www.katinamakris.com/