CFS Relapse: Katie learns how to end the ME/CFS relapse cycle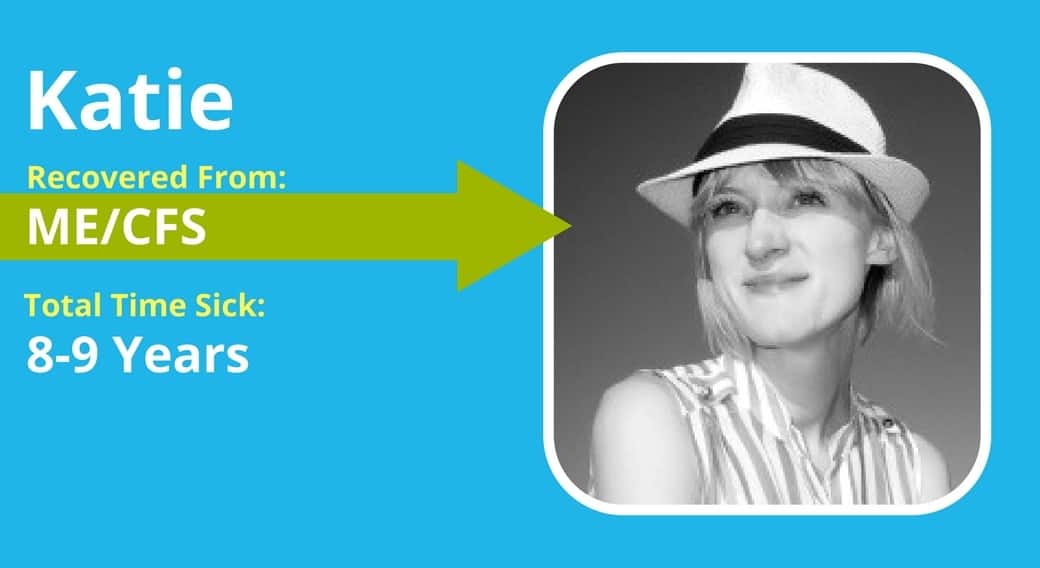 When you have to deal with yet another CFS relapse, it's easy to believe that recovery from CFS is not possible.  After all, if there is no agreed upon cure for CFS, how can you expect to get well, right? 
Most people find as they experience more and more relapses, such beliefs become more ingrained. In fact, most people I meet that experience ME/CFS, seem to have that experience.
Katie shares how she had set-backs for years, and then how she finally broke through and stopped the ME/CFS relapses to achieve a full and lasting recovery, which she enjoyed ever since.
We know there is no one-fit-all cure for ME/CFS, but many of Katie's thoughts and techniques were exactly what I did to stop those ongoing relapses. In particular, her attitude towards recovery and the meaning of her symptoms – as she put it, she "'relaxed into recovery".  Sounds odd, but on this side of the fence, it makes perfect sense.  I wonder what you think?  Share your thoughts below AFTER you have listened to the interview!
Ending the CFS relapse cycle
Would you like to comment on these things:
Did you have similar experiences leading up to onset of ME/CFS as Katie?
Can you identify early warning signs of ME/CFS like Katie?
Did you have similar frustrations to Katie with explaining and getting understanding from family, friends and doctors?
If you are vegan or vegetarian, is your diet optimised to include sufficient fat and protein?
What do you think was Katie's key to stopping relapses from ME/CFS and to make a full recovery?
How did Katie deal with the conflicting information about ME/CFS?  Who did she listen to?
Please leave a comment at the bottom of the page!
The way Katie overcame her CFS relapses, makes her a real shining light of hope where there is often only darkness. Her willingness to share her personal experience and insights to give hope to others with ME/CFS is to be respected and commended. Whilst everyone in life comes from a different viewpoint, in my experience those that recover from ME/CFS often tell a similar story. If Katie's voice resonates with you, please follow her on her wonderful blog here :
Here are some social media images for sharing: