Is Chronic Lyme Disease curable?
Katina Makris tells of her Chronic Lyme & Fibromyalgia Healing Journey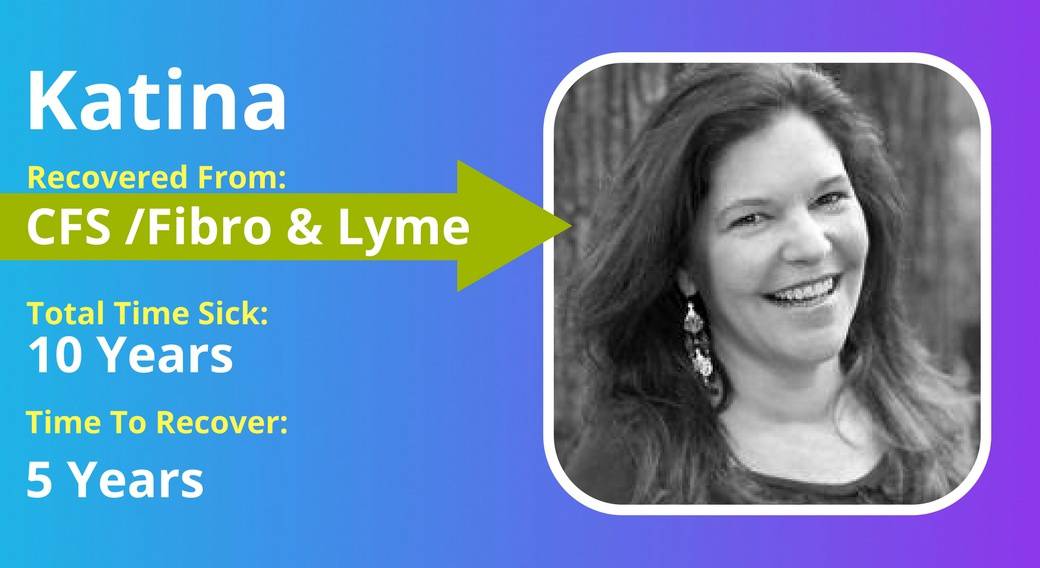 After getting more and more sick for 5 years, learning she had Fibromyalgia & Chronic Lyme Disease, Katina had to ask herself questions like "is fibromyalgia curable" & "is lyme disease curable"
When you hear so much negativity, then after being diagnosed with Fibromyalgia and finally learning you also have chronic Lyme disease, you have to ask yourself if either and both of these are curable. Katina Makris wanted to help others learn from her experience so that they could recover faster using what she learned from her own Chronic Lyme and Fibromyalgia Syndrome recovery. In this interview she talks about how the illness led to her life falling apart and how she hit rock bottom only to turn it all around.
Katina's story is a testament to the human spirit and the power of having a positive mentor. Listen carefully to the realisations Katina made about how to recover from Chronic Lyme Disease and Fibromyalgia Syndrome.
Katina Makris has published her book Out Of The Woods and has a website to help other people with Chronic Lyme Disease and Fibromyalgia here: https://www.katinamakris.com/
Please leave a comment at the bottom of the page!
Here are some social media images for sharing: